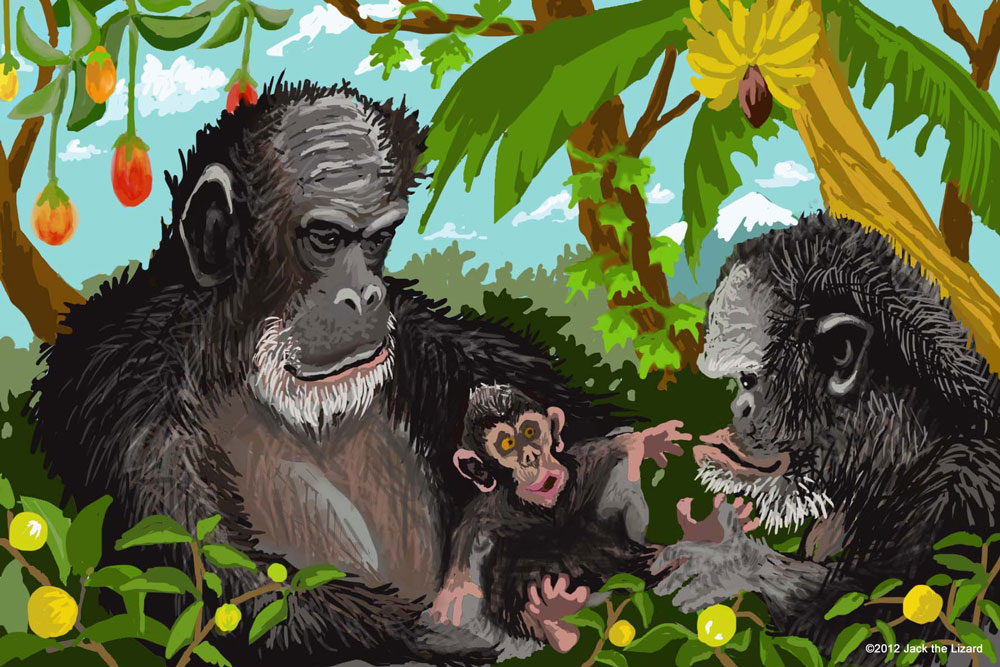 Chimpanzees have remarkable intelligence. They can make tools and use them to obtain food. They are also capable of learning symbols and using them to communicate with humans. Chimps sometimes behave like humans. But they have own society system and it is never like humans'.
It is critical for Young chimps to have maternal care to survive and stay with other members of their community. Usually mother chimps provide their infants with food, warmth, and protection for at least one year. Mother chimps finally allow their young to do things independently when their young reach two years of age.
Unfortunately for most of young chimps in TV and other entertainment that is not the case. Although infant chimps still need care and protection of their mother, they are torn away from their mother. Then they are trained for "acting" as yet having deep psychological problem. Most of young chimps are mistreated and their grin like face is actually expressing fear. Even young chimps in good care will be too strong and difficult to handle when they are around age 8. It is impossible for them to get along with other chimps neither, because they did not learn how. Their final destinations are roadside zoos or insufficient facilities. They spend rest their life behind bar.
Chimpanzees can live up to 60 years.