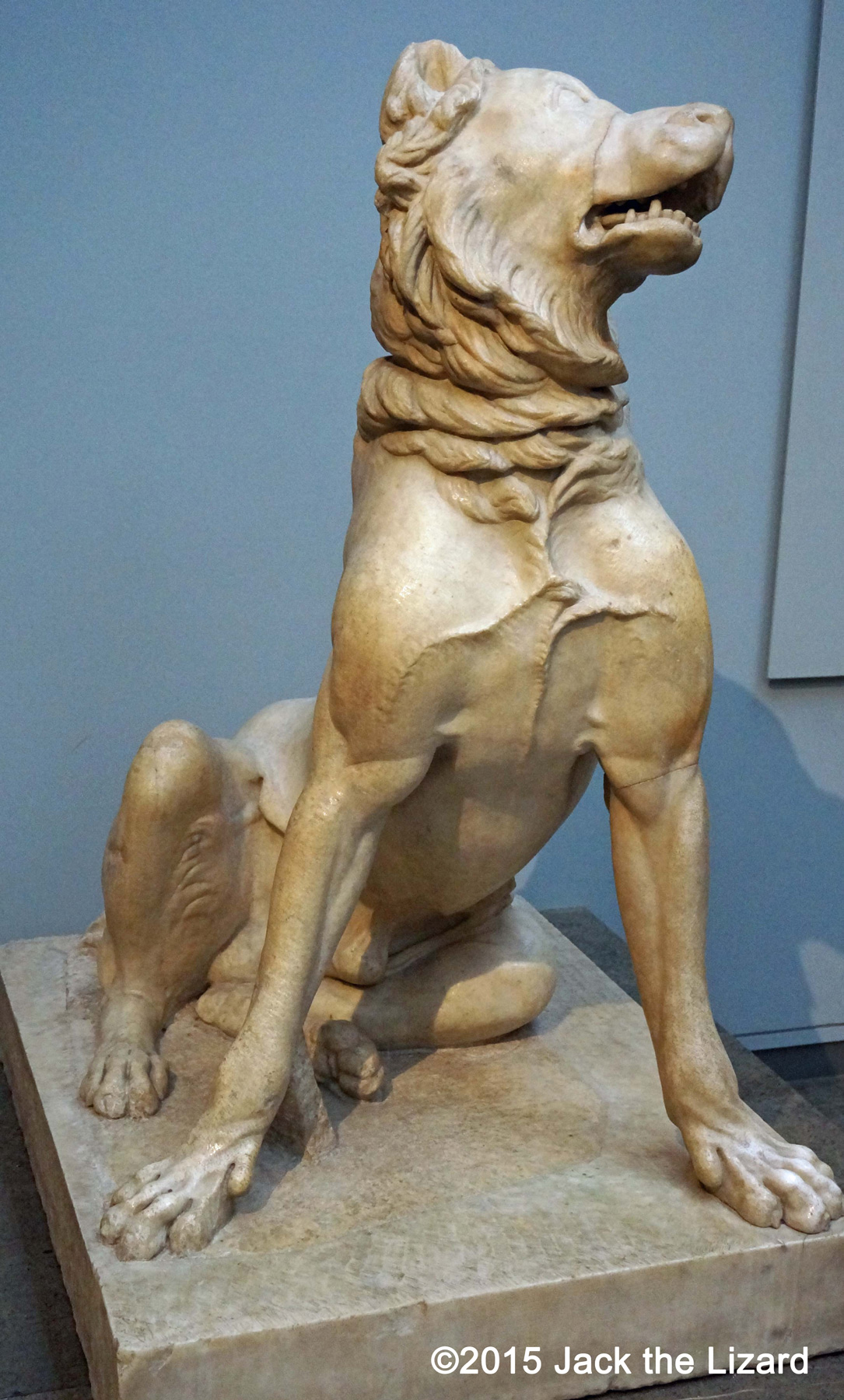 Molossian Hound
The Molossian Hound was a relative of the modern mastiff. Unfortunately the breed was extinct. Probably the dog worked as a guard. This marble dog is a roman copy of a lost Greek bronze original which was made around the 2nd century B.C. Roman had made many copies of Hellenistic Greek Art which is very realistic style. This copy was made in 2nd century AD.
(British Museum)
Ram's Heads (marble)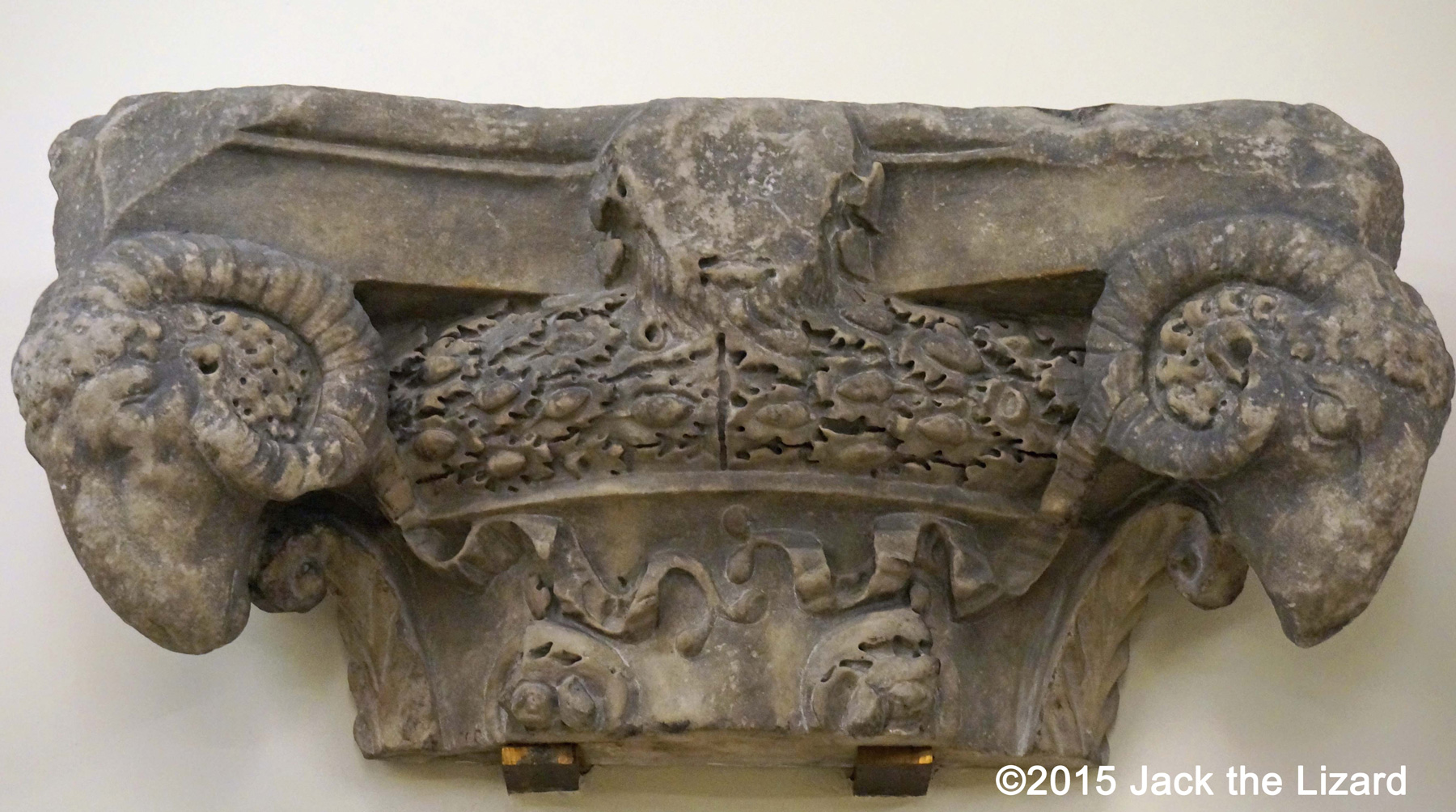 These two ornamental heads are the part of the volute. Roman made this marble volute between 1st and 2nd century AD. The volute is the head of the column.
(British Museum)