The Sea Life of Ibaraki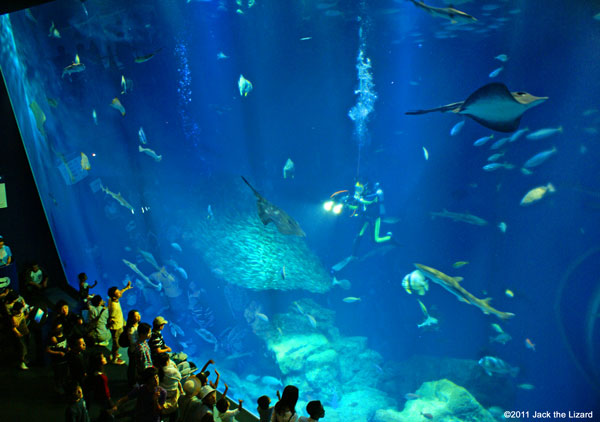 The diver films the fish in the tank. You see it on the big screen just beside the tank. His mask has a little microphone and he explains about the fish from there.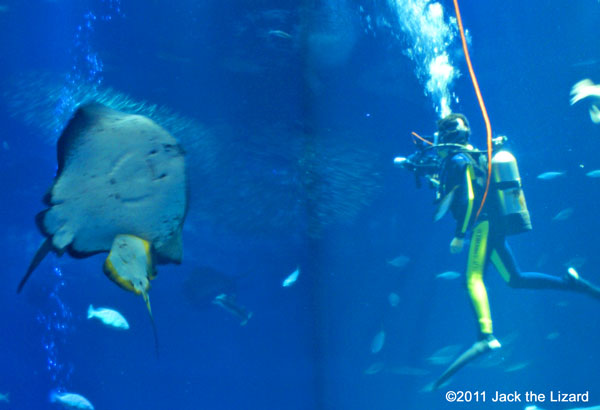 There are about 20,000 local fish in about 80 different kinds in this tank.