Liaoning province in northeastern China is one of the richest fossil sites in the world. The Yixian Formation, located in this province, yields so many fossils of plants and animal lived during the Late Mesozoic between 145 and 120 million years ago. The fossils include not only dinosaurs but also diverse of mammals, birds, reptiles, and insects. Then feathered dinosaurs have been discovered since 1995 from the layer of Yixian formation. The fossils of those dinosaurs are abundant and well preserved. Since animals' bodies had been covered by fine ash and mud, soft parts of them were not decayed by oxygen. Probably many lakes and volcanos were found in this region when dinosaurs were still roaming around. Some of them fell into those lakes after death and then their bodies were deposited in the natural container without oxygen at the bottom of the lakes.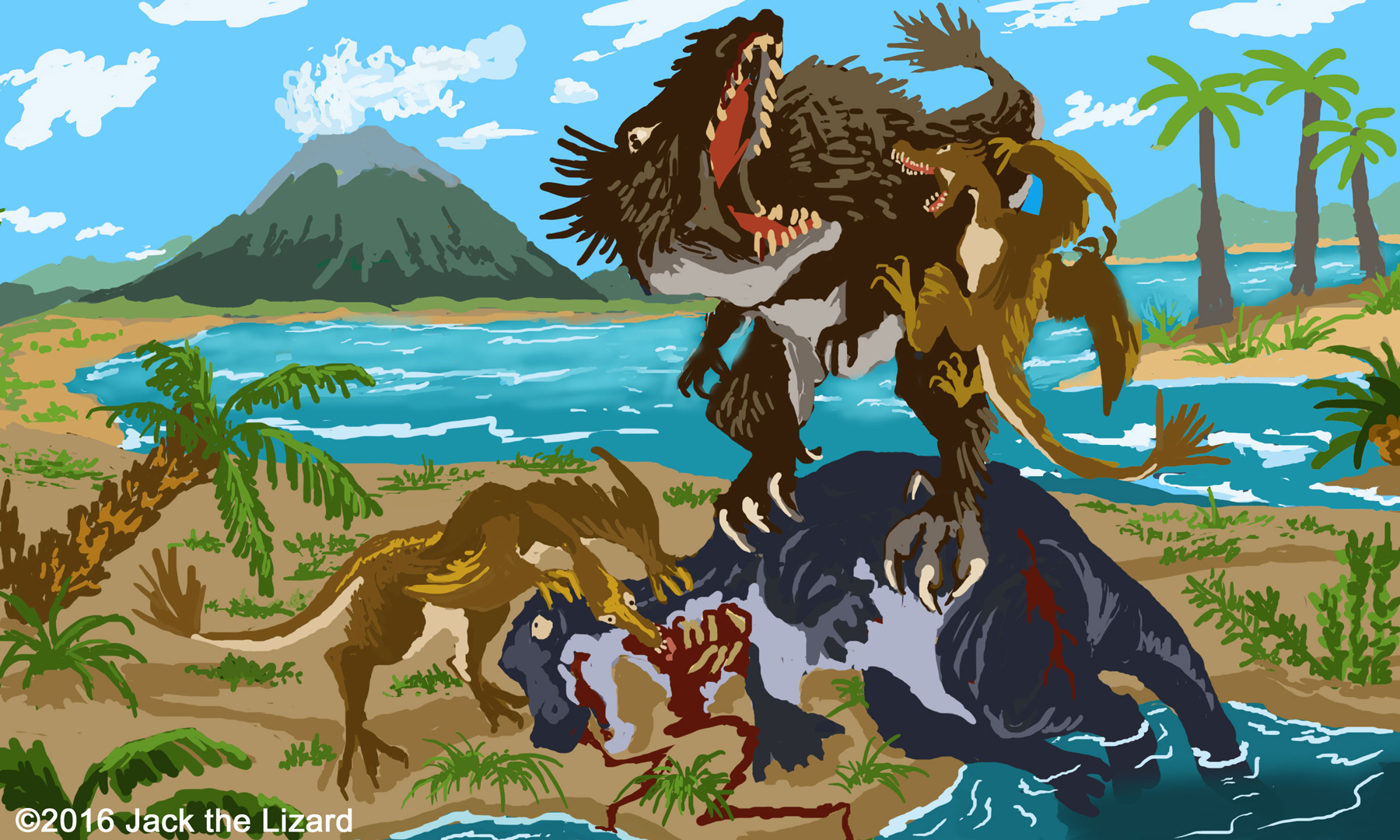 Yutyrannus probably had rivals that had also feather.
Sinosauropteryx was discovered as the first dinosaur with primitive feathers in 1996. This theropod dinosaur lived during the Early Cretaceous around 120 million years ago. The size is approximately 1 m (3.5 ft) long and probably ate insects and small mammals. Much larger feathered dinosaur, called Yutyrannus, was also found in the segment of Yixian formation. Yutyrannus was, scientifically named in 2012, closely related to Tyrannosaurus and the size is about 9 m (30 ft) long.