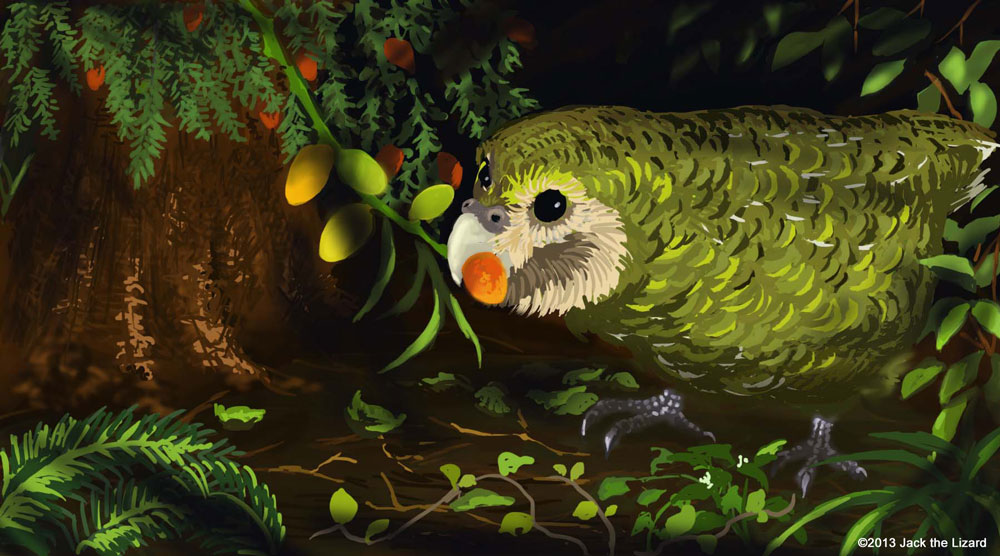 The species of parrots including cockatoos live in tropical and subtropical forest of Australia, Oceania, Southeast Asia, Central America, South America and Africa. Most of parrots eat seeds. Presumably as a result of evolution they developed large powerful bills to open hard shell of seeds. Some of them consume nectar and pollen while the others prey on animals such as snails, insects and small birds. Since parrots are not long distance flier, most of them are endemic in particular places. That makes them vulnerable to habitat destruction.
Parrots are very popular in zoo and as pets because of their ability of mimicking. Worldwide traffic of parrots is huge. Most of them are died during the transportation.
Poaching and logging are attributed to decline of their population.
The Kakapo is one of the rarest parrots in the world. They are non-flying birds and endemic to New Zealand. Only about 120 of them are remaining in the wild.
*The each species number is based on the surveys conducted from 2008 to 2012.