Since salt water cover the surface periodically, few plants such as eelgrass and common reed can survive on mudflats. However it is important to maintain mudflats to protect land from erosion and tsunami. Usually mudflats extensively spread over at river estuaries and bay area. Mudflats absorb the force of tsunami and work as the buffer zone against erosion.
Additionally mudflats function as the cleaner. Sometimes human activities such as agricultures and industries drain too much chemical substances out into rivers. For phytoplankton those substances which flow into the sea through rivers are nutrients.
Phytoplankton thrives with those nutrients and zooplankton as well, but they also consume much oxygen dissolved in sea water. Then they were suffocated with lack of oxygen and fish also. If there is mudflat between rivers and sea, the situation will be entirely different. Since mudflat and its residence filter out those substances, rivers pour clean water into the sea.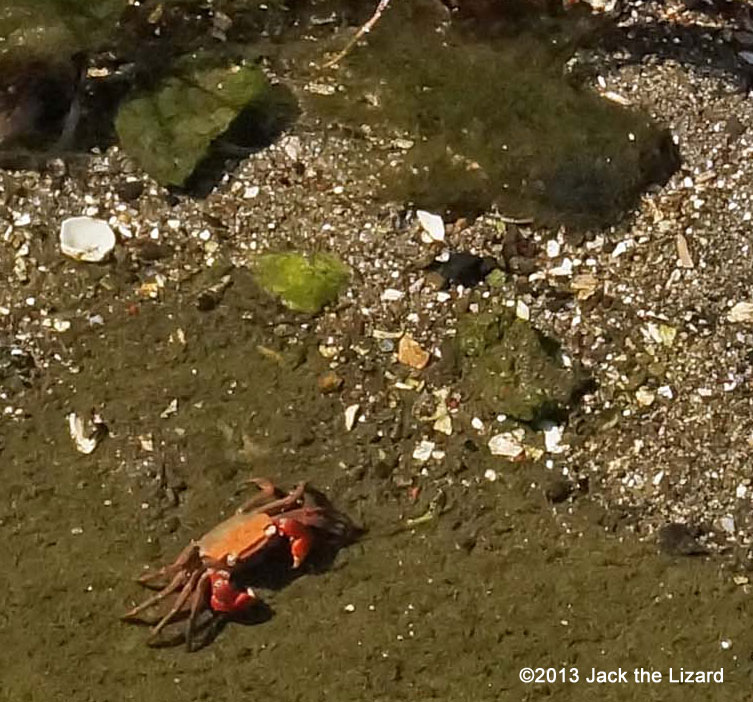 Red-clawed crabs live in East Asia. Although they adapt to life on the land, they are also found at a mudflat and coast.