| | |
| --- | --- |
| | SAITAMA CHILDREN'S ZOO |
---
For the full size image, click on the painting.
(Feuruary 5, 2008)
Rodents save the zoo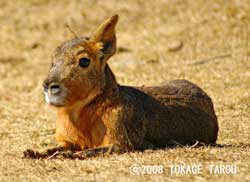 Small mammals are main attraction of Saitama children's zoo. Especially so many kinds of rodents are in the collection of the zoo, including rare and endangered species. Visitors can also experience milking cows at the corral and enjoy pony riding at the paddock. For children the touching zoon in which they can pet guinea pigs and rabbits is the wonderful place to know how fragile the other animals are.
When Saitama children's zoo opened in 1980, there were only ponies, cows and flamingos. "There were huge space but no animals to field with and no money either, so we started collecting small mammals, while those animals were relatively easy to rear and breed", said assistant director Utumi.
Koalas and kangaroos joined the zoo as the symbol of sister states between Queensland State in Australia and Saitama prefecture. Children loved koala and attracted lots of visitors. Then the Red Pandas and giraffes also came to the zoo. As the collection of the zoo increased, the number of visitors gradually grew. Now the zoo has collected amphibians, raptors, birds and arthropods.
Even a zookeeper can refresh their mind.
Milking cows are rare experience for kids, especially those who grew up in a city. Some of them are exited and some are afraid to touch udder, but all of them are certainly feeling warmth of other animals.

"I love to watch faces of wondering children, those reminds me that I had same sensation, when my mother took me to the zoo nearby", said chief zookeeper Sekiguchi who has 25 years of experience at Saitama children's zoo as a zookeeper. "Sometimes we loose sense of wonder while we are always surrounded by animals", said Sekiguchi.

Why Beatrix potter museum is in the zoo?
| | |
| --- | --- |
| The professor of Daitoubunka University which is located close to the zoo has been collecting artworks of Beatrix potter including the tale of Peter rabbit. Because of having children see actual animals from the tales of Potter, the zoo and university tied up to build the museum. Chief manager Hatuno explained about the concept of museum, "Same as the tales of Potter, the zoo, itself is wonder land. Visitors can enjoy collection which includes rare original works of potter and also see animals from the tales such as rabbits and white owls." | |
They are ugly, but...
"Solders threat me and even bit me even though I reach them to feed", said Yuriko Saito, the zookeeper of naked mole rats. They have very unique social system like bees and ants. There is a queen, the group of solders and the workers. The queen is 1.5 times bigger than the others. Workers have several tasks such as digging hole of the nest, finding food and taking care of baby rats. Solders are very brave. They defend a troop from intruders such as snakes and the other rats. They even sacrifice themselves to predator to protect the troop.

Their original habitat is the desert of northeast Africa, so they can not tolerate high humidity and low temperature. The room temperature can not be below 25 degrees and humidity must be less than 50%. They do not have any far at all even though they are rodents. "They must keep their skin clean and moist. They are like us. Their skin is creased and front teeth are unusually big. They are pretty ugly! But when you see them from the different perspective, you may find their uniqueness", said Saito.

Dinner is ready
Zookeeper Yuko Nakamura and Yoshiki Miyagawa are taking care of cows and maras. Maras are walking around free inside the zoo. At the end of the day Nakamura and Miyagawa use castanets to gather spreading maras for dinner. Then maras are appearing one by one.

Nakamura haves to count number of the maras everyday. "The zoo is quite broad, so some of them do not return days and even sometimes get eaten by local wildlife such as a fox and a raccoon," said Nakamura.

Miyagawa just start working since this April, so he still must learn so many things. "For me most important thing as a zookeeper is taking care of myself. One day a cow, which weigh about 1500 pounds stepped on my foot. My foot swelled like a balloon. That was my mistake", said Miyagawa.
Safety for Children and Animals
At the touching zoon zookeeper Kyoko Kurosawa are cutting nails of rabbits for safety of both children and animals themselves.

Kurosawa remembers all of the names of sheep. Each of them has a personality, some of them are shy, and some of them are stubborn. "When you know them very well, eventually you can tell their facial expression such as sleepy or weary, etc", said Kurosawa.

The first director of the Saitama children's zoo, Goro Endoh opened the very first touching zoon in Japan when he was working at Ueno zoo. When he also made the touching zoon at Saitama children's zoo, he paid attention every detail of the design of that. For children and animals adjusting the height and sides of the box which accommodates rabbits and guinea pigs and selecting quality of woods and colors of painting applied on box for safety.
Rejuvenate the zoo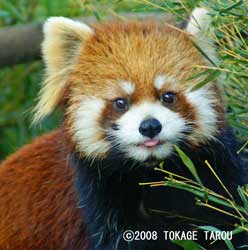 Although so many kinds of species they can show to the visitors, they have serious problem, some animals are getting old and there is no replacing animals available.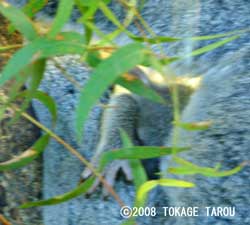 "In fact almost all of zoo in Japan is facing this problem. For instance koalas are all getting old. We have to cooperate together to breed them," said assistant director Utumi. One koala cub which was born last July went Hirakawa zoo in Kagoshima.
The zoo is also trying to reintroduce the Bali Starling to Bali Island in Indonesia. This bird is only 30 individuals left in the wild. The program has been successful so far.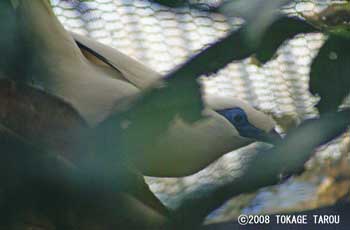 ---