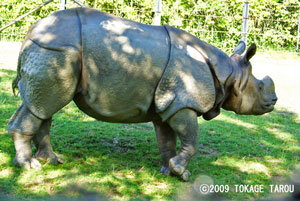 Great Indian Rhinoceros. They lives in India, Nepal and Bhutan.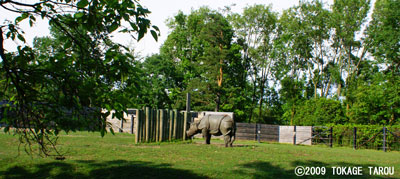 They are on the list of the endangered species, but the population has been slowly increasing after the world wide conservation.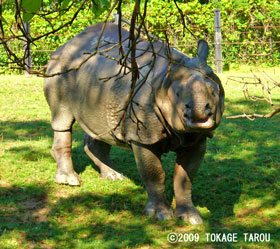 Their skin looks like armour. However it is very sensitive to bug bite or sun burn. Mud bathing is important to maintain their skin in a good condition.