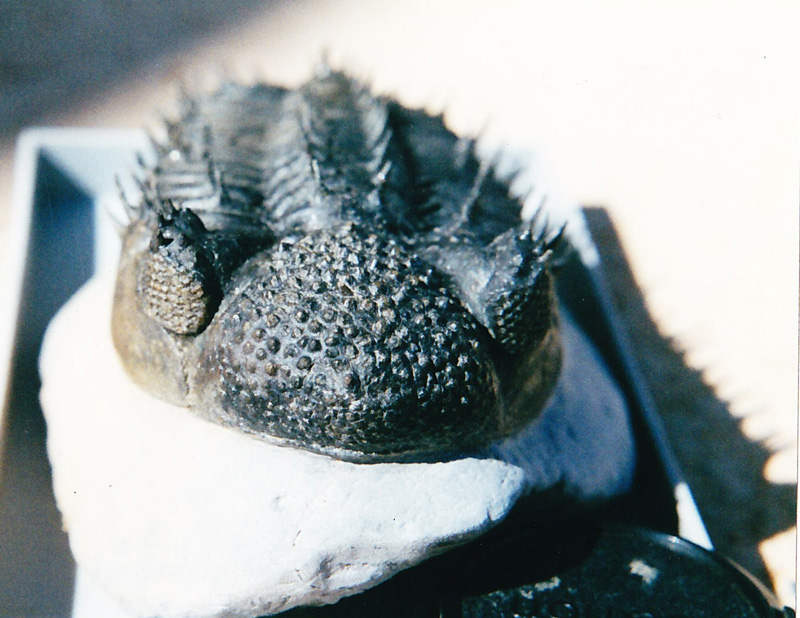 Drotops armatus Struve, 1990
This specimen was discovered in Ma'der Basin which is located in south of Alnif, Morocco. Drotops lived during the Middle Devonian period about 380 million years ago. Drotops were relatively large trilobites about 8 inches (20 cm) long.
(The image provided by Dr. Iwasaki)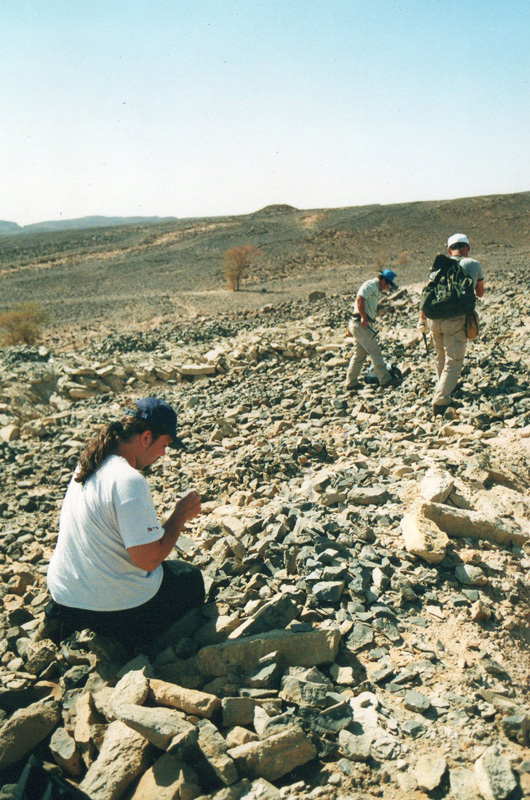 Outcrop in the Sahara Desert
This outcrop is found at near Erfoud which is an oasis town in eastern High Atlas, Morocco. The Middle Devonian strata are included in this outcrop. French collector was looking for trilobites carefully. The Berbers are indigenous people living in the desert. Tourists are able to experience desert life of the Berbers from Erfoud.
(The image provided by Dr. Iwasaki)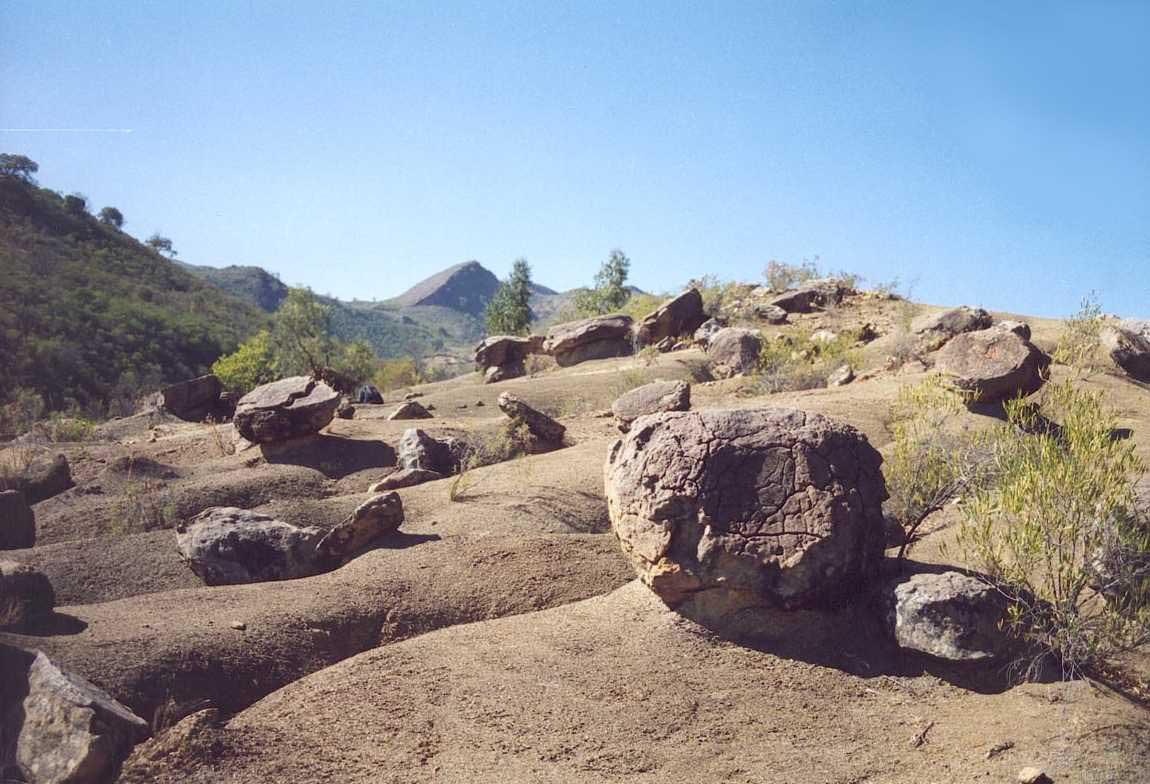 The Stratum of Bolivia
This stratum is found at near the town of Totora and Aiquile of Cochabamba Department in central Bolivia. The large rock with mud crack was probably carried by Glaciers. Now the outcrop is at the altitude between 6600 and 9800feet (2000 to 3000m). Since mud was deposited under the deep sea during the Early Devonian period, the bed includes shale layer. New species is found at this stratum.
(The image provided by Dr. Iwasaki)