Seagrasses are flowerBrackishing plants that inhabit shallow marine and estuarine waters.
Although some species such as common eel grass spreads broad region and many species are found in the worldwide, the number is not clear. It may exist between 48 to 70 species. Most species reproduce themselves by pollination in completely underwater environment.
The meadow formed by seagrasses provides food and shelter for many species of animals and other environmental function. For instance the leaves keep current speed down and the roots stabilize sand. They also absorb carbon dioxide and emit enormous oxygen into the air. Usually water around seagrass meadow is clear because seagrass trap particles and excessive nutrients which cause the deterioration of water condition. The leaves are fed by many species such as turtles, manatees, dugongs, fish, crabs, and sea birds. Whereas the importance of seagrass meadows is recognized gradually, seagrasses are disappearing from coastal line around the world.
Multiple reasons cause the decrement of seagrass meadows. Taking the sand bottom for human use is the one and too much nutrients are supplied from land is another. Seagrasses need sunlight for photosynthesis, but surpass of nutrients increase algae which prevent sunlight to penetrate water. Large predator fish control the number of seagrass grazers such as crabs and gastropods, but over fishing is also helping the increase of seagrass grazer and inevitably the healthy seagrasses meadows will be lost.
However it is possible to recover seagrass meadows by implanting in the sea floor. Local of Seto Inland Sea region in Japan have been restoring seagrass meadows for many years. Although it takes time and effort, now restored seagrass meadows attract many species of fish and animals.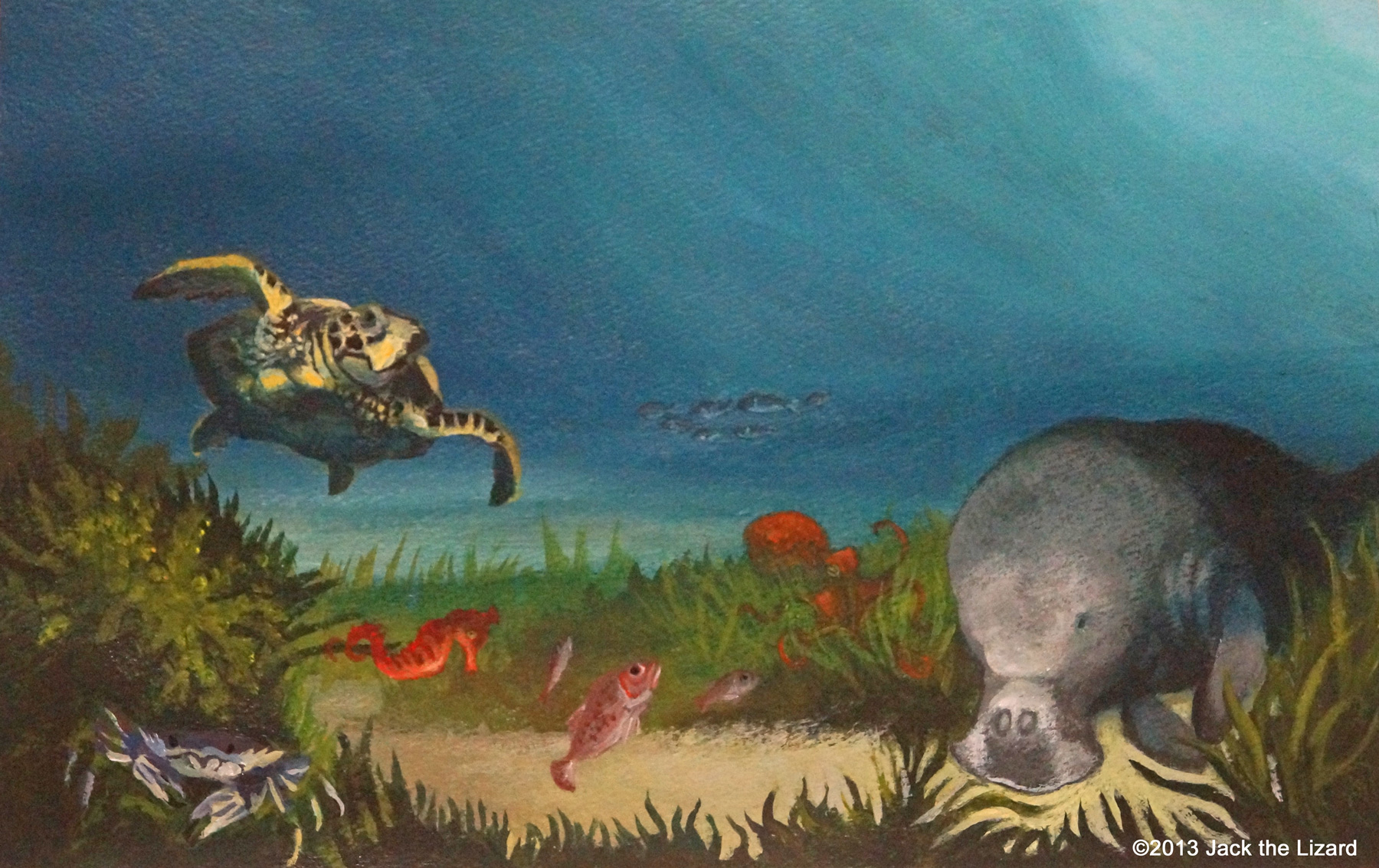 Seagrass Meadow