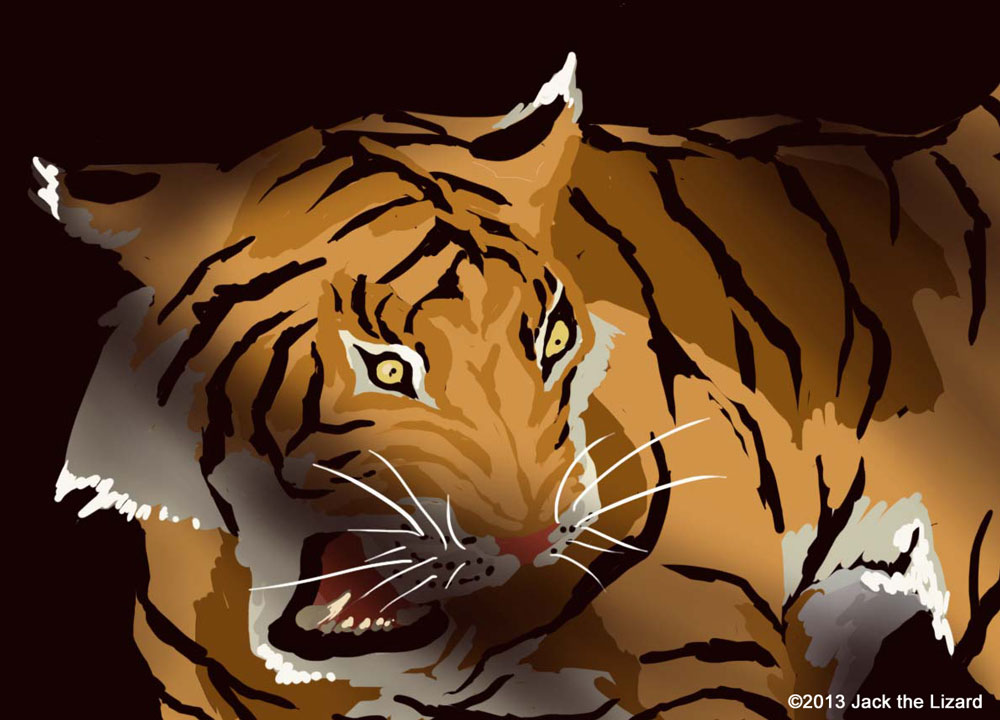 Whiskers protect tiger's eyes and nose when tiger walks around dense bushes in the forest.
For example cats move their whiskers back and forth to search necessary information on prey.
Cats are able to sense air currents, temperature and wind direction with whiskers. Since whiskers vibrate along with air movement, cats sense the presence, size and shape of prey nearby without seeing or touching it.