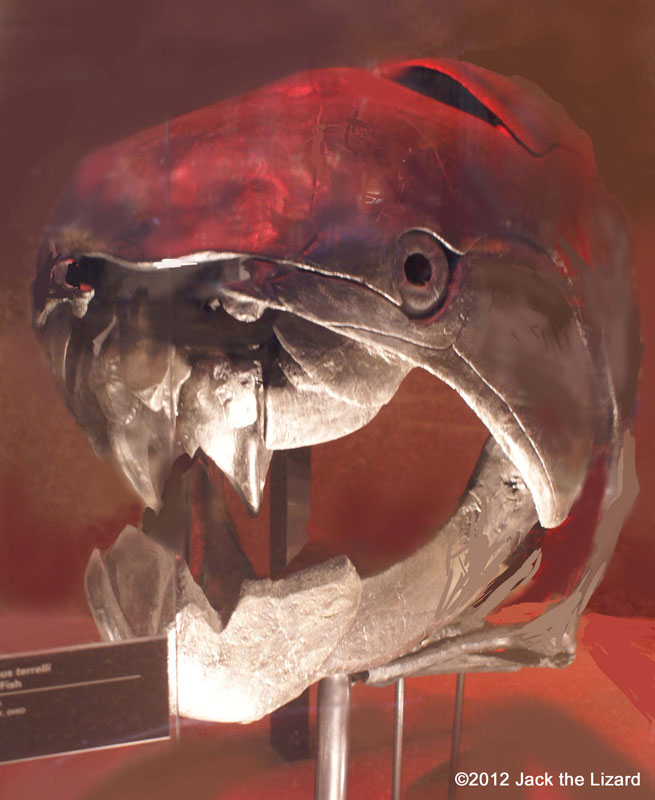 Dunkleosteus terrelli
385-359 million years ago
Late Devonian
Ohio
The First jawed fish, called placoderms appeared during the Late Devonian Period. It is still unclear why and how jaw had evolved. One hypothesis is that jaw had come from gill arch to increase food source or respiration efficiency. Either way the birth of jaw is the very important step for every vertebrate.
Bothriolepis had swum in the flesh water such as lakes and rivers. Two parts of bony shield cover their head and trunk. Presumably they were bottom feeder eating invertebrates hiding in the mud or sand. Their fossils are discovered all over the world including Antarctica and 100 species are known.
Dunkleosteus terrelli was probably one of the largest predators, about 7.5m (25ft) long, in the Late Devonian Sea. Although they did have jaw, they did not have teeth. The edge of jaw bones functioned like sharp scissor. They likely had eaten sharks, squids and fishes.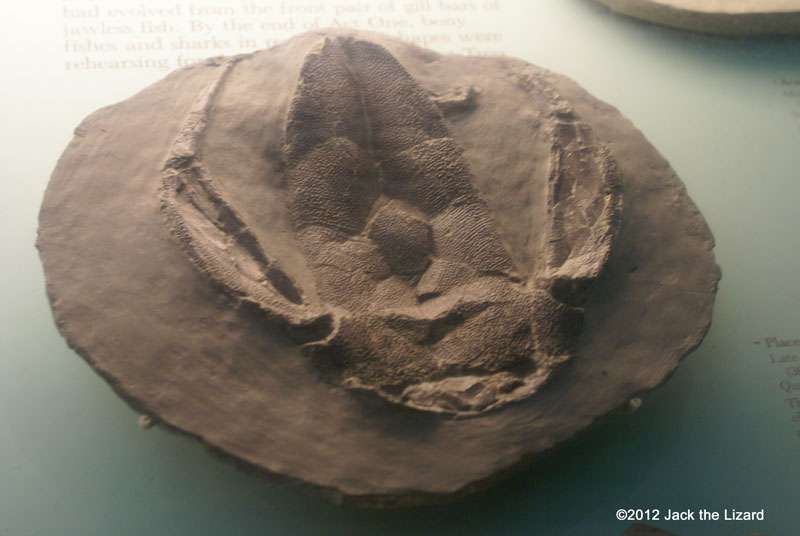 Placoderm Bothriolepis
360-345 million years ago
Late Devonian
Quebec