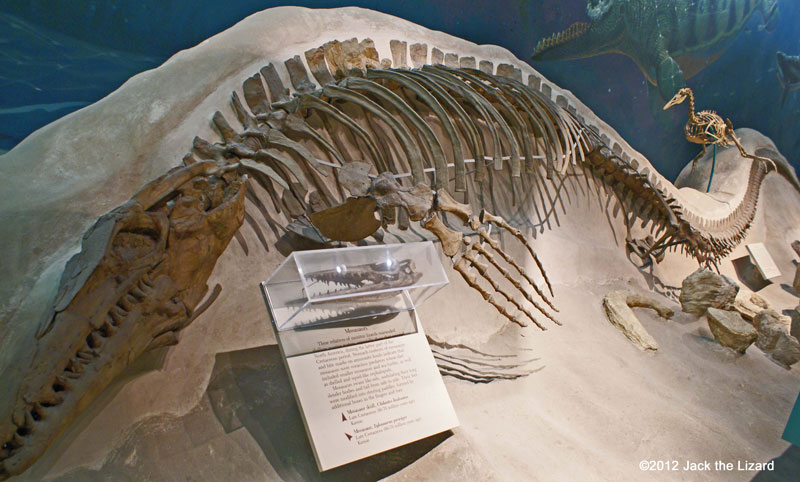 Mosasaur, Tylosaurus proriger
80 to 70 million years ago, Late Cretaceous
Kansas
Mosasaurus were related to monitor lizard, but lived in shallow water. They swam like eel, waved their body from side to side.
Tylosaurus was the largest in the mosasaurus group. They probably had huge appetite, their pray includes such as ammonites, sea turtles, smaller mosasaurus and plesiosaurs.
Globidens was about 20ft (6m) long and had streamed body with flippers as well as other mosasaurus did. But unlike other mosasaurus Globidens had rounded teeth for crushing shells of turtles, ammonites and clams.
Clidastes was a small mosasaurus about 6.6ft (2m) long.