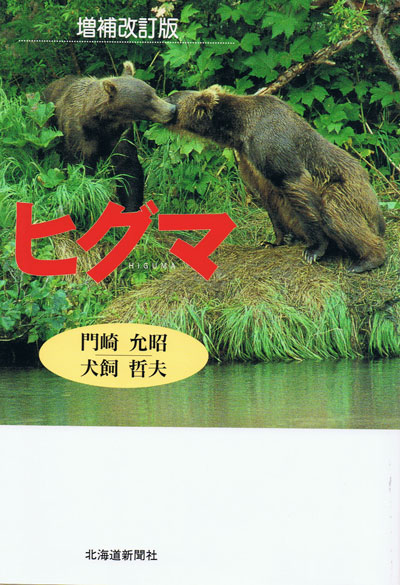 Higuma Bear
by Masaki Kadosaki and Tetsuo Inukai
Kadosaki is also the adviser of Japan Bear & Forest Society and gives lecture on Higuma and other bears. Recently the bear problem has frequently occurred in Japan. Kadosaki gives three reasons why Higuma bears cause those troubles.
"First Higuma see humans as food, unlike Japanese black bear. Second they do not like to be disturbed during their feeding time or are merely curious. Third they defend their territory or cubs. We have solution every one of them," said Kadosaki and he want people to act calm when they encounter Higuma.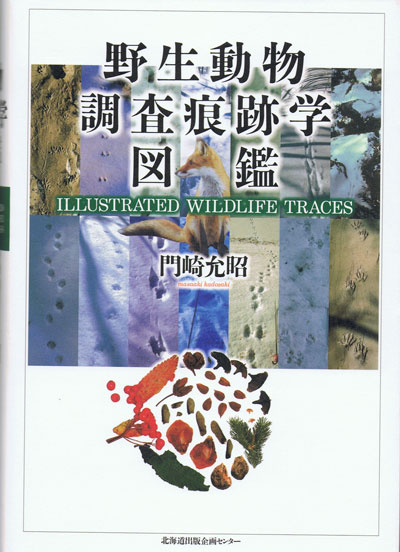 Illustrated Wild life Traces
by Masaki Kadosaki
First of all we should locate them first and avoid sudden face to face situation. Although it is very difficult to find them, especially in deep forest, you can find clues of their presence. The left over and their dung are things you can not miss. Additionally you have to be very cautious when you walk through bear country. They often lay down under tall grass to avoid heat. Let them know your presence by making some noise with whistle. At last you face bear in close range you should walk away slowly with keeping eyes on a bear. Do not block the bear's passage. If they attack, you should fight back with weapons such as hatchets and other steel tools.
Kadosaki hopes that someday Higuma Bear and humans live together peacefully.
"Higuma slide on snow covering hill with their belly. They make bubbles by blowing water with their nose. Apparently they are playing by doing so. The bond between mother and cubs is very strong. Mother protects her cubs even from stronger male bear that could kill and eat cubs. They enjoy their life just like us, but even for Higuma the survival in the wild is hard enough. We must be considerate towards Higuma."